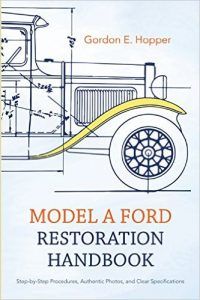 When you start restoring a model A Ford, where do you begin? With the Internet, movies, and everything in between, it can be overwhelming. To help you, we've compiled some of our favorite books to read on how to restore a Model A Ford.
"The Complete Model 'A' Ford Restoration Manual"
Les Pearson writes this one-of-a-kind book for beginners, filling it with technical details, colored pictures, and more. As an expert with more than 48 years of experience, Pearson wants to make his knowledge available to beginners, restorers, and owners of Model A Fords. He covers advanced topics like frames, mechanical parts, and shock absorber restoration, and beginner subjects like hubcap installation and gas adjustment valves (GAVs). When you're done reading this book, you'll know how to restore a Model A into its original condition.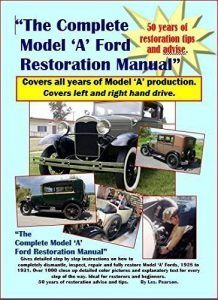 Model A Ford Restoration Handbook
Written by Gordon E. Hopper, this book takes beginners through every step of the restoration process using 42 photos and 64 illustrations. Starting with purchasing your Model A, he brings restorers through the finished product; Hopper outlines every detail of restoring your car, from purchase to engine disassembly and transmission installation, all within a specific budget.
How to Restore the Model A Ford
This book gives restorers a comprehensive manual that includes operational advice, dimensions, and technical information. Leslie Henry wrote most of this book based on rare dealer-service bulletins originally printed from 1928 through 1931. First published in 1961, Henry has changed older prices to modern day dollars to make restoring easier for new beginners. Each illustration, photo, and diagram of arranging wires, installing Victoria tops, and adjusting lights is helpful for restoring Model A Fords.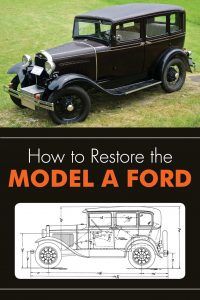 Restoring A Model A Ford With Mike's "A" Ford-Able
At Mike's "A" Ford-Able, we carry a variety of parts in one place, making your life as a restorer much easier. Contact us for details today!
Of course, if you need more advice and resourcing you can always refer to a number of books on Ford Model A servicing sold by your friends at Mike's A. Learn more here.
Sharing is Caring




0


0

0

0

0

0

0