Contact Us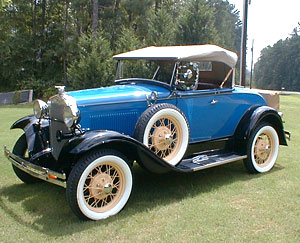 Thanks for visiting our website. If we can be of service to you please contact us. A real person will answer the phone at Mike's and we will respond quickly to email requests.
Customers and Friends are always welcome to come and visit our store front but please keep in mind that we are a family owned and operated business. As family goes sometimes things can come up so please call ahead to make sure that we will be here for your visit. We look forward to meeting you!
Thanks in advance for your business.
Mike's "A" Fordable Parts
166 College Ave
Maysville, GA 30558
Phone: (706) 652-3866
Phone Toll Free: (888) 879-6453
FAX: (706) 652-2492
Email: mike@mikes-afordable.com
Store Hours:
Monday-Friday - 8:30am-5:00pm ET